Marketing has always been vital especially when it comes to presenting your products and services to your prospective customers. That is why every business is finding different and unusual means of promotion to market their brand and products and services in the market, as there is a huge competition these days. So each business has their promotional tools to promote and captivate their customers.
Nowadays, Exhibitions and trade shows have become an obvious option for marketing, but a lot of them are not more effective compared to some new means of promotion. One of these new methods of marketing includes outdoor pop-up a-frame sideline banner, pop up sideline banners.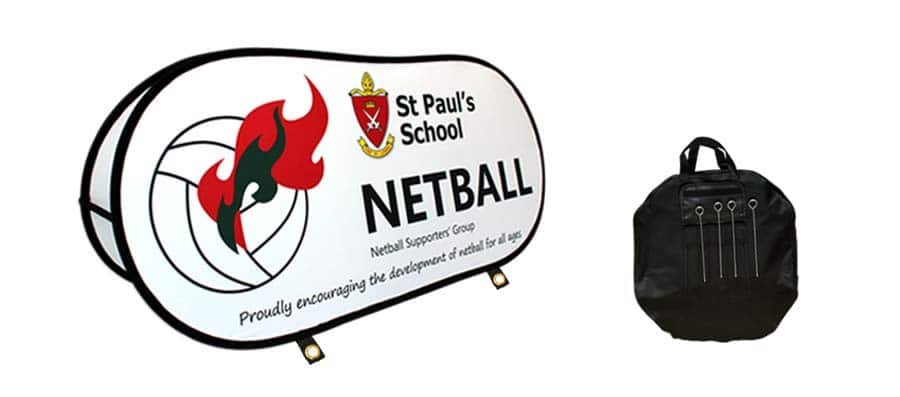 Pop up Display/ Frames is a custom printed banner that shows pop up displays showcasing your products and services to your prospective customers.
 Marketing your product and services by using outdoor pop-up banner,horizontal pop-up banners is a superb and considered as one of the best and unique ways of advertising branding. These pop-up frames are portable which can be used to display advertisement in an exhibition or a trade show. Although there are many other related forms of promotion out there in the market, Pop Up Frames is one of the most effective methods as it can be used both indoor and outdoor.
Using Pop Up display/Frames to promote your brand can help you stand out from your competitors in the market as this proves to be the best means of advertising.
Using Pop Up Frames / Display for Marketing has some features and Benefits such as: 
 Pop up display are cost-effective and helps to save a lot on the advertising budget of any organization. It is also a great method of grabbing customer's attention.
Portability is another feature of pop-up display/frames. A pop-up display/frame is portable and are specially designed to serve the purpose of attracting customer's attention at trade fairs and shows. Portability of the banner makes it movable if needed, whether in the course of the same event or for moving to another location for a trade fair or show.
Displaying Multiple Products 
Pop Up frames are Ideal for marketing campaigns where multiple products can be displayed.
Pop up display/frames can be assembled in seconds, that is why they are more preferred for marketing.
Pop up stands are extremely durable as the stand is made from aluminum tubes to ensure that they are durable.
Pop Up frames can easily be packed for storability as it won't take up much space at your office.
If you are looking for an effective way to market your brand or outdoor displays, you have come to the right place. Our pop up a frame camper, a frame banner display, are portable and easy to set up to give you the best marketing and promotional display at exhibitions, trade shows and in retail spaces.