How to use A-frame Pop up Banner to Win Customers
Looking for a cost-effective, efficient and convenient advertisement option for your marketing needs? Does your company constantly sponsor events, and you need advertisement display to be used multiple times at multiple events and venues? If yes, then you should seriously consider investing in A-frame pop up banners.
These banners can be used both indoors and outdoors and are thus perfect to advertise at any event. The highlight of these banners is that they can be easily expanded and set up, and even folded and stored in their customized bag within a few minutes' time. A-frame pop up banners are not only portable and light in structure, they also offer a highly-visible means of communication.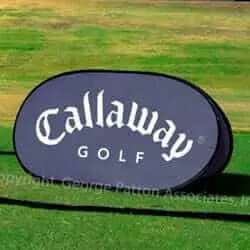 Customized to your requirements
Besides, they are available in various sizes and can be customized to fit your exact message and specifications. This is completely unlike other advertisement options that use vector-based graphics where there are restrictions on the colours, shapes, and size of the graphics.
In case of pop-up banners, your message is digitally printed to produce high quality and vibrant graphics and looks like any print off your printer. You get to choose the size, colours and gradients you wish to add to the image or graphics.
Though there are not many restrictions to digitally print your banners, it's always better to keep your audience in mind while deciding on a design. Consider their distance from the popup banners to decide if they will be able to recognize and process small images and colours from that distance.
And remember, simple designs and messages are always better as they are quickly recognized and assimilated by viewers and customers. This also means that any information printed on it is easily retained by the viewer.
Perfect for indoor or outdoor use
These popup banners are also ideal to use outdoors, despite the sunny and windy conditions as they are specifically designed to use outdoors. They have a base framework made of flexible fibreglass poles while your message is printed on a mesh made of polyester.
The plus point of this fabric is that's semi-permeable, thus permitting some wind to pass through it. This, in turn, prevents the flag from blowing right over in windy conditions. Of course, it's not possible for these banners to withstand extremely windy conditions but is safe to use in moderate wind.
The A-frame also has zinc-coated steel spikes that are used for securing the banner to the ground when used outdoors on pliable areas like grass, snow, soil or sand. And in case when used on hard pavements, concrete, asphalt or landscaped lawns, the banners can be held in place by placing some water or sandbags across the gap straps.
Possible venues and scenarios for popup banners
There is actually no limit or restrictions to venues for using these popup banners. You can use them wherever and whenever you want. At automobile shows, golf courses, road races, at tourist attractions like zoos, aquariums and museums, at beach events like surfing or beach volleyball competitions and at sporting fields events like soccer and football tournaments, dance competitions, gymnastics meets and track or cross-country events.
Popup banners are also very effective in tradeshows where you strive at quickly and effectively capture the attention of passersby. Some companies may opt to use other 'eye-catchers' at the trade show like retractable stands, ceiling-mount graphics and multi-panel fabric popup.
Though they are effective advertisement options, they are rather expensive and difficult to handle. On the contrary, A-frame pop up banners are much more cost-effective and portable options, making it easy for you to make multiple trips in and out of venues or halls.
Large companies are generally the biggest investors in A-frame pop-up banners as they are the companies that usually sponsor major and special events. In fact, some of those massive organized events you see around you like county fairs to athletic games would not even be around if it weren't for their sponsorship.
The companies, of course, have a reason for sponsoring these events which are returns for their investment. They want to grab the attention of people attending the event, which is why their names are printed on practically every advertising medium of the event like brochures, pamphlets, balloons and banners.
It's way cheaper for them to have multiple banners placed side by side, without any gaps in between the displays, throughout the entire event. This creates a solid wall to repeatedly advertise their logo, slogan or message throughout the event.
They thus find it much cheaper to buy these banners in bulk to have their staff set them up at different venues of events they sponsor. These banners are also so easy to both assemble and disassemble as many times as required. And once folded, each banner can be conveniently placed into its carrying bag for travelling or storage purposes.
Useful ball targets
Another interesting use for these pop-up banners is an interactive ball target. It not only attracts possible customers but also kids and teenagers who want to try their luck with the ball. With these kids come their parents, and more people seeing your pop-up banner.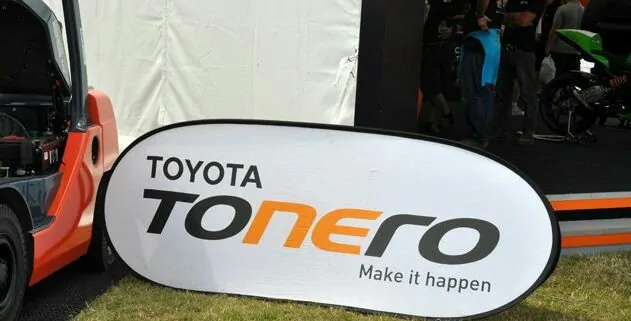 At the ball-target is fun to play, it also propagates your brand as a fun-filled brand. These interactive ball frames are perfect to use in any event, promotion, exhibition or trade show.
You can have the ball-target designed to fit perhaps golf, tennis and football balls, as per your ideas and convenience. The target can be created on the front side of the banner with a choice of one to three target holes for the balls. It's better leaving the back side it can help stop the balls, and prevent them from ending up strewn all over the venue.
It's left to you and your imagination on how you want to use your A-frame pop-up banner– as a ball target, to show directions at a venue or as a continuous hoarding advertising your brand and business. However and whatever you use it, the visibility and branding it does prove that the  investment is definitely worth it!
https://vancke.com/wp-content/uploads/2018/02/7374348fefbd6c62f591c66778b03821.jpg
419
631
Allen Liu
http://vancke.com/wp-content/uploads/2017/03/logo.png
Allen Liu
2018-02-06 07:03:37
2018-03-16 07:44:51
How to use A-frame Pop up Banner to Win Customers