Church pop-up A-frame banners are great for creating and spreading awareness about your church in your locality. The right banner can also go a long way at creating an inviting atmosphere to make people want to pay a visit to your church.
Church and events have also always had a long connection. These events and activities like fundraisers and charities give an opportunity for churches to help strengthen their community of churchgoers.
They at the same time help the congregation to grow. It creates a better sense of bonding between the churchgoers and their families, and is a fun time for the entire family.
There is also the added benefit of these events helping to generate some added revenue for the church. The church administrators will then use these funds for the betterment of the people.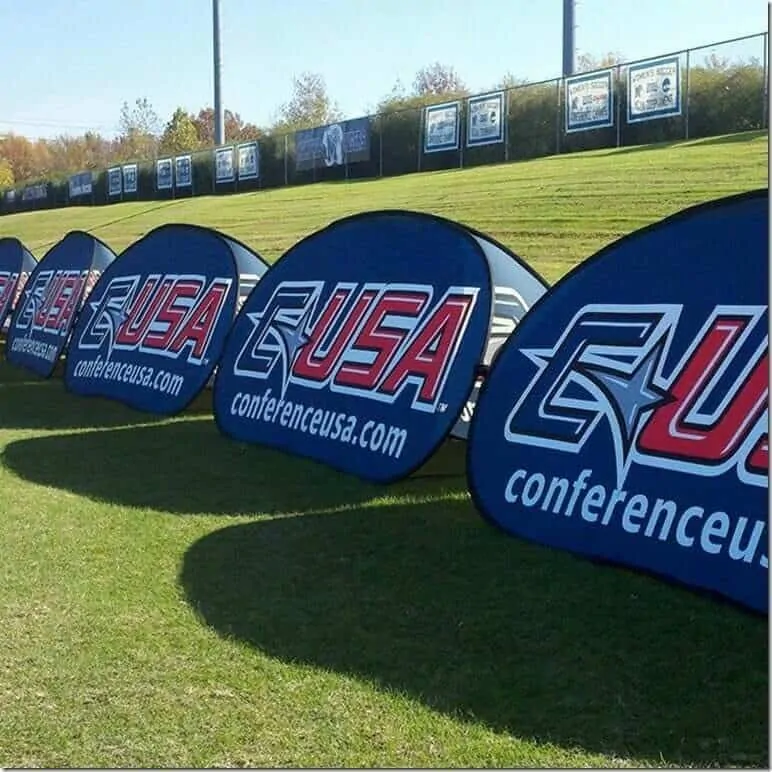 Events need advertisement
And like any event, the church event needs the help of some advisement to let outsiders know about it, and become a success. This is where church pop-up A-frame banners can come in useful.
Yes, you may be surprised to learn that you still need the help of traditional banners to advertise about your activity. This is despite the fact that digital marketing and the social media is the more popular form of marketing today.
You, in fact, need the combined marketing effects of digital and traditional marketing to rope in as many people to the event as possible. This is turn helps generate as much funds for the church as possible.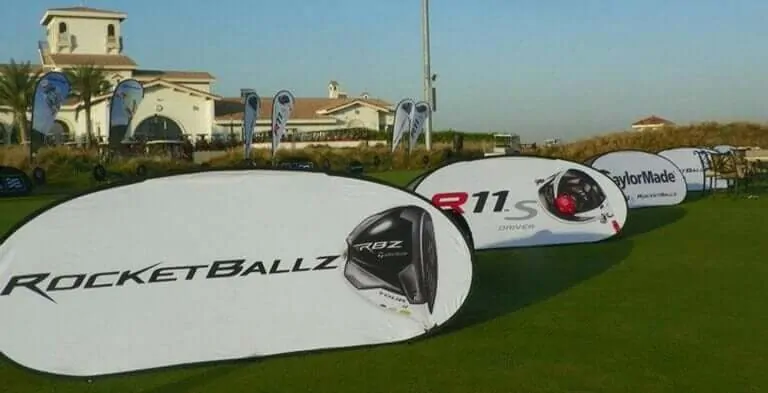 Your banner needs a website URL
Yes, you need to create a website before the event because most of the church visitors thinking of attending the event will first want to visit your church website. They will expect to see the church's url on your pop-up A-frame banner, and will visit it.
The website tells a lot about your church and programs, and all you need is half an hour to get a professionally designed website. Do not forget to also get a logo to create a brand identity for your church, and to print it onto the banners.
Social media has a huge influence
No matter if you are much of a social media freak or not, you need it's help to market about your church and event. In fact, the success of your church outreach campaign depends on how well you connect to your community. So the more avenues and outlets you have, a larger piece of your community you can connect with.
You especially need social media to reach out to people who spend most of their time on social media. It gives you a better reach, and will have more people come to the event. This in the process helps you earn more money for your cause.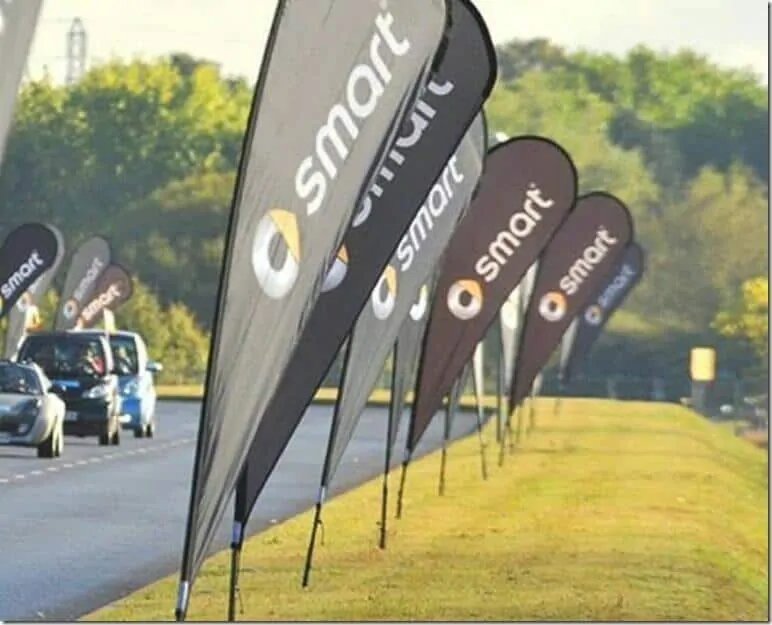 Pop-up A-banners reach out to footfall traffic
Your banner may not help in reaching them at this moment, but they will definitely see the banners when they attend your church activity! Yes, while the social media and website can help market about your church event to the centennials, you still need church pop-up A-frame banners to reach out to the others who are not always engrossed on the internet and of course, the frequent church visitors.
In fact, if used with other of your church's advertising efforts like direct mail or social media, these pop-up A-frame banners will prove really helpful at creating awareness of your church and the activities or events promoted.
The right banners can help showcase your church as an inviting place for the other people in your community who are still not church-goers. It all also play a major role in attracting and interesting them to join your church, and in the process, learn about Jesus and develop faith in Christianity.
You can even print your banner while at the church
As churches tend to organize events on a regular basis, it's worth investing in a few banners to use for all the events. You don't even have to do much to print them. You can do it while sitting at home or the church or at the office. There are so many online sites like vancke.com which print pop-up A-frame banners.
You have the choice of designing the banner on your own or enlisting the help of their in house designers to help you out. They even have templates you can use for guidance so that you come up with a great banner promoting your church activity.
Do not forget that these banners come in various sizes and shapes. So you have to choose wisely by selecting the right size or shape. If you plan to use it mainly for outdoor use, make sure it is strong enough to sustain a maximum of 60 mph winds so that you can safely use it as a permanent outdoor fixture.
The right colors and font create the best effects
Use bright colors in the banner because they are both pleasing to the eyes and also because they attract the most attention. Bold fonts are also always a better choice because they create a better visual presentation.
Remember, the more interesting and inviting your signs look, the friendlier your church seems to be to your community. It stirs some excitement in passers-by because the activities and timings mentioned on it show you are inviting others.
It also shows that the church conducts events mainly with the intention to strike a connection with them. All this makes these passers-by want to visit your church all the more.
Benefits of using pop-up A-frame banners for church activities
There are so many benefits to using pop-up A-frame banners at a church activity.
· Reusable and not use and throw
The most important is that they are reusable and not use and throw like pamphlets and flyers. This means that once you are done using it for one church event, you just have to fold up the banner and store it in the customized bag that accompanies it.
These bags are well designed and comfortably fit into your car, so carrying it around is not a problem. You just have to unfold it and use it the next time you need it.
· Easy to set up
Besides, setting up the banner is not a difficult job because anyone can do it, without anyone's help. To make things better, you do not even have to use the help of any nails or hammers to set it up.
It works on a retractable mechanism where its aluminum frame collapses into a compact size to fit into its bag. This is what makes it so easy for you to set it up, and dismantle it on your own, without having to depend on anyone. And once set up, the banner will promote your business at the church event for as long as it is up.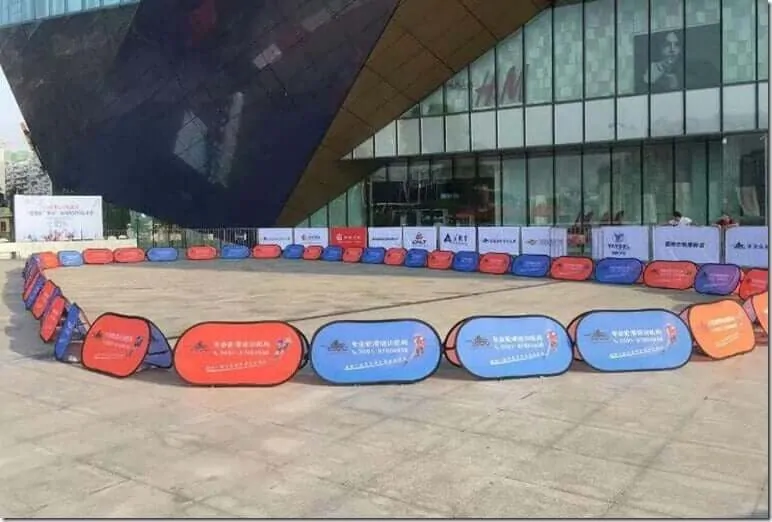 · Always ready to promote
Besides, you do not even have to worry about it getting wrinkled or anything to look untidy at the next event. These flags are made using synthetic material like polyester that does not wrinkle easily.
The banners are made using durable, washable and weatherproof material that keep the graphics and colors intact even if used outdoors. In addition to it, most companies use dye sublimation to print the content onto the flags. This is a rather strong and long lasting printing process. So there's no worry about the colors fading with prolonged use.
· Versatility in use
You do not have to use the banners only at church events. You can have them up 24/7 to let passers-by know about your church.And you can use them to share important information like service times and your church website details. Don't forget to include your contact details so that anyone looking for more details can easily reach out to you.
An attractive banner goes a long way in attracting and getting more people interested into joining your church services. It may even prompt them into thinking about participating in major church activities. Try to make your banner as interesting and colorful as usual.
This way peoples at the event may even consider using it as a backdrop for photos. As most people tend to share their photos on social media today, the banner helps reach out to these people on the social media too.
There are also quite a few church administrators who prefer using these banners to help decorate their church. These banners are placed not only outside on the church grounds but also indoors in the sanctuary.
They are used to not only promote church activities, but also to display the church name and scriptures. As pop-up A-frame banners are long lasting, they are perfect for the administration to use them as permanent or long term fixtures in their church.
Pop-up A-frame banners also make a great game for both adults and kids. As these banners are double-sided, you can print your contact details and other relevant information on one side.
The other side can be used as a shooting target. Now make a hole in the shooting target and have participants stand at a distance. You can then ask them to try to throw 3-5 balls directly into the hole.
Make sure the hole is about mid-way of the flag, to add more excitement and challenge to the game. A vertical banner is a better option for the game than a horizontal one. And unlike other banners, it is the second side that contains the balls in place so that you do not have to spend time running after them.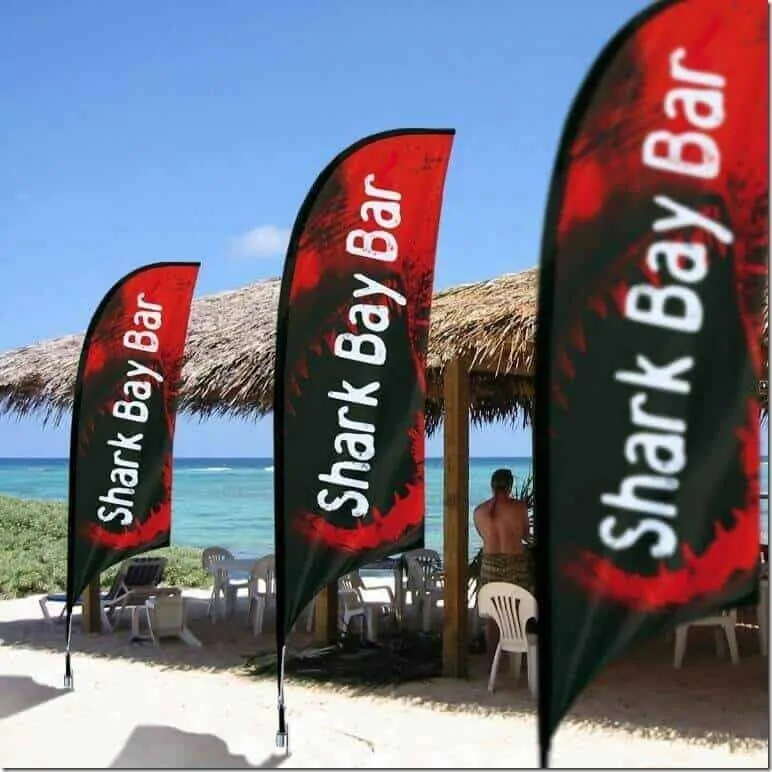 How to bring out the best in pop-up A-frame banners
There are some other pointers to remember to bring out maximum reach and potential through your A-frame banners.
· Maintain consistency
As the banners are part of your church's marketing campaign, it is important that it is consistent with your other marketing tools. For example, if you will be using a holiday theme on door hangers, any direct mail and on the invite cards for your holiday service, then it is important that you use the same theme for your banners.
Consistency helps people remember you, your church and the activity much better. All they have to do is look at any one of them and they are automatically reminded about the event.
· Nothing complicated
Remember, your banners will be targeting more of the church's passers-by. They won't have much time to absorb too confusing or too long content on the banner.
All they have are a few seconds to read and absorb whatever is on the banner. So you have to make maximum use of this time by making it as easy as possible for them to absorb all the information on display like your service times, event dates and web address.
It is even better if all the information is written using bold and large letters for maximum visibility. Don't forget to include information on how interested people can contact you if necessary.
· Even the non-churchgoers should understand the message
Avoid using Christian specific terminology in the pop-up A-frame banners . Remember that the main purpose of these banners is to keep the public informed about upcoming church activities.
In addition to this, you will be using it to try to get as many people interested with the prospect of going to church, and joining your congregation. So while your existing members can easily understand Christian related terms, you may not be able to reach out to that niche of non-churchgoers. They are people who may not have a good vocabulary of Christian related terms.
However with the right pop-up A-frame banner displaying the right message and information, there is always a chance of their ending up becoming a churchgoer.
If you have always been looking for ways to promote your church activities, or to create awareness of your congregation, pop-up A-frame banners may be just what you were looking for!