Travelling to the next convention or trade show with all your advertising displays is not only frustrating but expensive too. You have to pay additional freight charges just to ship your stand from one exhibit spot to another.

And then once you reach the place, you have to struggle to carry your display to the booth space. However, this is now all a thing of the past, thanks to pop-up A-frame banner displays. These banners are easily transported from one venue to another in their accompanying carrying case, without paying extra shipping charges.
How pop-up A-frames work?
These pop-up A-frames banners, in fact, give a modern twist to traditional banners. They comprise of two rigid panels of waterproof, polyester fabric showcasing your image, message or logo.
The two panels are connected at the top to look like the letter A and have feet at the bottom. You just have to pull the two boards apart and set onto the ground. And as the panels are connected on the sides and bottom, there's no worry about the banner falling flat.
The banners are available in three shapes- round, horizontal and vertical and come in various sizes. You can choose to have the same message and graphics printed on both panels, or have a different message for each side, at no extra cost.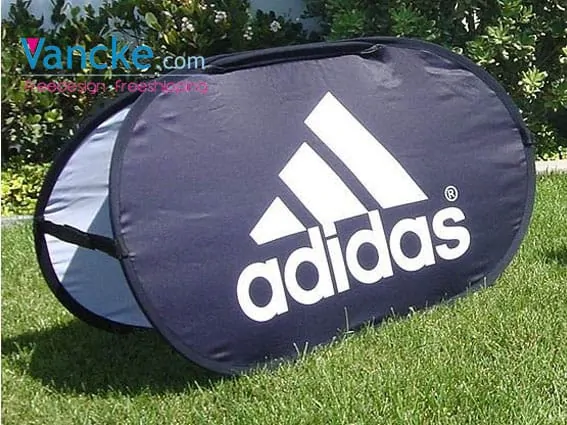 Benefits of pop-up A-frame banner displays
The advantage of these banner displays is that they can be twisted and folded into a flat circle to fit into its carrying bag, and conveniently carried around. As the banner displays are lightweight and portable, weighing about four to seven pounds, even women and children can easily haul it around.
Setting it up is also a cinch as you just have to twist it, and it pops to full size in a matter of seconds, to use at your promotional event. It's also easily stored in its accompanying bag, to be used as and when required.
These banner displays are long lasting as it's message is printed using dye sublimation. So your message's vibrant colours become part of the fabric, where there's no risk of it getting scratched or washed off. In case the banner does get dirty, it just has to be washed with water and let to dry before folding and storing it.
Lastly, these banners can be used to promote your brand at both indoor and outdoor events. And you don't even need any tools or professionals to set up the display. The banner display comes with pegs which you use to hold the banner down if used outdoors. And in case you use it indoors on concrete floors, you have to use sand or water weight bags to hold them down.
Different scenarios where you can use pop-up A-frame banner displays
Instead of asking where and when you can use pop-up A-frame banner displays, a more relevant question is asking where you can't use them! These banners are so versatile in application; that you can carry them with you, and use them anywhere, you want, for whatever reason.
Some typical scenarios where you can use them are:
As these banners are of polyester and dye sublimated prints, there's no fear of the flags tearing due to the wind. Besides, the graphics are waterproof and UV protected and last for anywhere between 3 and six months outdoors.
The pegs that come with the banner display also help in securing the exhibit down even in windy beach conditions. So you can market your brand at the beach festival, during beach volleyball matches or even during other beach activities.
Once done at the beach, you can use the same banner displays at any other indoor or outdoor sports events like golf tournaments, gymnastics meets, skiing and snowboarding competitions and field hockey. While the banner displays are put up similarly in any outdoor venue, they can be secured on concrete indoor floors with the help of water or sand weights. You can safely place these pop-up A-frame banner displays as close to the sporting action as possible, where you think they are the most visible.
The flexible frames are not dangerous at all in case competitors or spectators even land directly on them. At the most, the banner display will just collapse, but will also spring back to shape practically immediately.
As directional signage at trade shows
Not only are pop-up A-frame banner displays useful marketing material, but they can also be strategically placed in trade shows and events as directional signs. They can direct delegates and participants to the registration booth, let them know who their competitors are and can also be used as a custom background for their trade show space.
Pop-up A-frame banner displays are also ideal for advertising about your business at social events like fundraisers, college fairs and special events where you need a banner that can be quickly and easily set up.
You can use the same banner for all events as they are quick to set up, taken down and carried from one spot to another. In short, these banner displays are just what you want for a successful marketing campaign without the burden of carrying a huge banner with a huge price tag around.
Restaurants or retail stores
A-frame banner displays are also useful for advertising about your newly opened restaurant or shop during the day. While you had no option but to leave traditional banners outdoors through the night, to fall prey to vandalism, you can quickly fold and carry pop-up A-frame banners inside at night, or during freezing weather. You can thus prolong the banner's life and also protect it from any possible damage or theft.
Barriers and for taking photographs
Did you know that you can also use pop-up A-frame banner displays as barriers like at soccer fields? When placed around the track, these banners double as a barrier and as a safe marketing tool for your brand. And if you sponsor a match, your display can also be used for taking team photographs with the winning teams posing around it!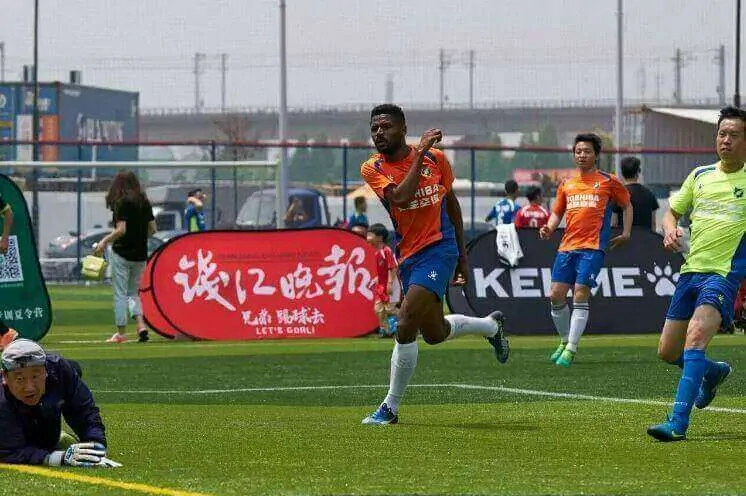 With so many uses and applications for pop-up A-frame banner displays, it's no wonder it's grown into a trendy and effective marketing tool today!