How to Make Business Stand Out With Horizontal Pop-up Banners
The advent of online and digital marketing has lead to most businesses and people adopting it for their advertising purposes. While online marketing is indeed cost-effective and helpful at promoting any business, little do they know that printed marketing does not lag far behind.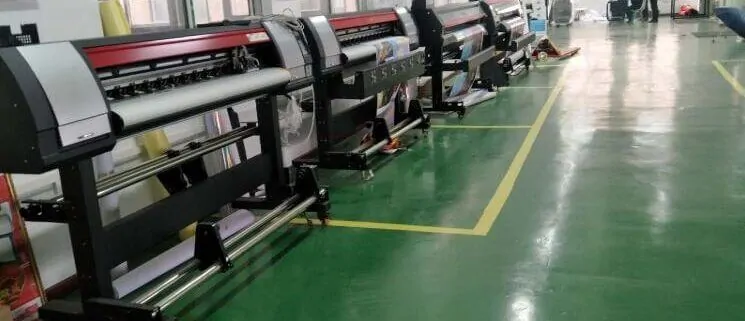 In fact, print marketing has progressed a lot in the past years, and you no longer have to depend only on expensive banners and brochures to get your message across. There are other various other affordable print marketing options you can use to promote your business like horizontal pop-up banners.
Print marketing adds credibility to your brand
In fact, print marketing can be much more useful than online marketing, if used and applied right. Online marketing works only when the user is online. However, print marketing like horizontal folding banners are visible by anyone and everyone around your business establishment.
Print marketing also gives much more credibility and good repute to your brand, and whatever message you plan to promote it. It shows you are serious about your marketing endeavors and plan to let everyone know about your business, and not only the computer or internet savvy.
Print media is a better advertising option if you have to advertise something that's coming up in the vicinity shortly like competitions, trade shows and gala openings. By placing horizontal pop-up A-frames near your business or the event, you know that everyone who sees it will notice the information printed on the banner.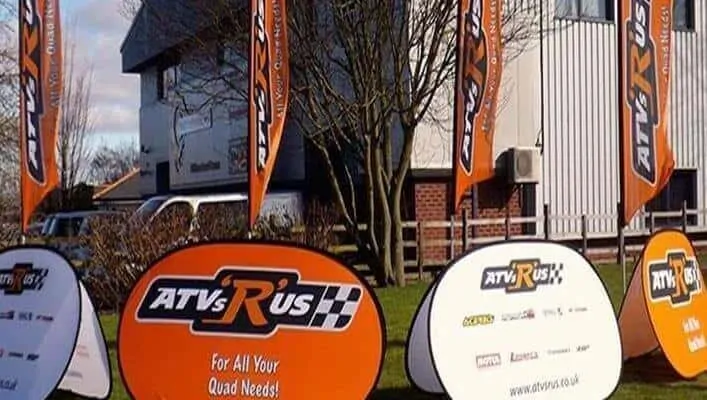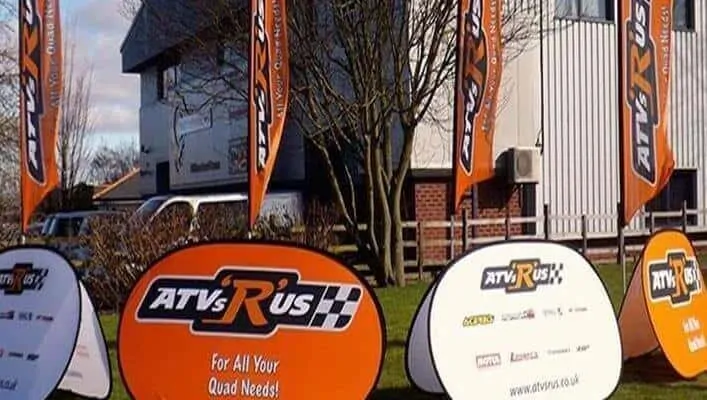 Benefits of horizontal pop-up banners
There are many benefits and reasons to use horizontal folding flags as your advertising medium.
• 1. It's perfect if you have lots of travelling and marketing to do at trade shows and events in different places, cities or countries. It's lightweight and can be folded to fit into a carry bag that comes with it to easily carry around wherever required.
• 2. It is professionally designed to promote your goods, services successfully and to convey your message to your consumers and customers.
• 3. It's so easy to set up. The banner comes with the required pegs to secure your flag and the carry bag also doubles as the display base. So you can just stroll through exhibitions and trade shows carrying the banner in its carry bag, and set it up at your designated spot within minutes.
• 4. Horizontal folding banners are used both indoors and outdoors. You use pegs to secure it to the ground while using it outdoors at sports events, to advertise about open houses and for any outdoor activity. In case of indoor programs, you can use sand or water bag as a weight to hold down the banner placed on concrete floors.
•  5. The banners are washable, durable and weatherproof as your advertisement is printed using vibrant dye sublimated graphics. The print lasts for about 3 to 6 months even if used outdoors in the sun. Continuous outdoor exposure to the sun can lead to some fading of the print after six months' time. So if you want to prolong the banner's life and looks, it's better not to leave it outdoors for too long.
• 6. It's cost-effective as not only is it affordably priced, you can use it anywhere you want, and as many times needed. There's no need of even hiring people to set it up as you can do it in minutes. And the same banner can be used for both indoor and outdoor advertising for any event.
• 7. Horizontal pop-up banners use minimal space. So it easily fits in anywhere you need to promote or advertise your business or event. With space costing money at trade shows, there's no worry of the banner taking up too much of your valuable advertising space. You can also use it to direct customers and consumers to your stall or booths.
• 8. Last but not least, these horizontal pop-up banners are visible from quite a distance. As long as you set it up in the right place, and perhaps elevate it if needed, you know your attractively designed banner is visible from a distance.
How to get the most out of your horizontal pop-up banners?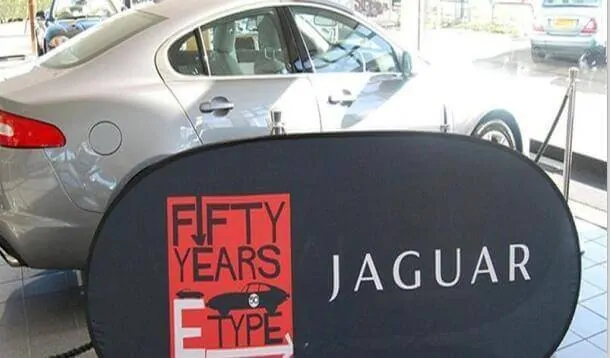 1. Make sure the message printed on the flag is short and concise as not many people have the patience to read too much text. Besides, too many words dull the banner.
2. Use bright colors for your logo and other graphics as they are much better at capturing the public's attention. Use only one font as too many types of fonts make the message look unprofessional and confusing.
3. Don't forget to include your contact information on the banner, especially if you are a sponsor of an event or if used at conferences and trade shows. You also have to mention the benefits and reasons for people to buy your products or use your services.
4. It's always better if the pop-A frame print is as simple as possible and have abundant blank, white space. Not only does it assure that your graphics and text stand out well, but it also makes your brand look modern.
5. While print media offers effective advertisement for your business, it's always better to coordinate the logo and messages with any online marketing methods you use. And if you have a QR code, printing it on your banner helps drive the public to your website.
6. If you are offering any promo or discount codes, don't forget to mention them on your horizontal folding banner. The public is naturally attracted to discounts, so they give an added reason for people to read your message, and do business with you!
7. Last but not least, if you still have some space left on the banner, then you could try squeezing in some short, spunky customer testimonials. It adds some weight and credibility to your brand.
Once your horizontal pop-up A-frame banner is printed, you only have to make sure they are placed strategically where they are most likely to be seen by the public. This is especially important if you are using them to direct consumers to your stall or booth at trade shows, conferences or sports events. This done, you will be pleased with all the publicity horizontal pop-up banners can garner to your business!
https://vancke.com/wp-content/uploads/2018/01/QQ图片20180109210105.jpg
358
610
Allen Liu
http://vancke.com/wp-content/uploads/2017/03/logo.png
Allen Liu
2018-01-09 13:03:41
2018-01-14 13:46:00
How to Make Business Stand Out With Horizontal Pop-up Banners